Welcome To Thames Valley Adventure Playground!
Thames Valley Adventure Playground (TVAP) is a charity that offers a unique range of adventurous, therapeutic and educational play activities in a safe, caring and stimulating environment, catering for both children and adults with all types of disability, however mild or profound. We offer opportunities and vital Respite breaks that support the families and carers as well as the special person they care for.
WE ARE OPEN AGAIN!
and very much looking forward to welcoming you back!
!!! TVAP Covid-19 Appeal !!!
Alec Black, Chairman of TVAP, "We provide a vital service to children and adults with special needs and their families. At a time when many special needs schools and colleges have been closed – with many only considering re-opening in the Autumn, our services offer what might be the only break or relief from which some families can benefit."
"We understand how many families with special needs members have felt totally alone in this pandemic. Many have felt isolated as they struggle to juggle caring, providing therapy, home schooling, and keeping up a job if they can, as even the BBC has highlighted*."
"We are desperate to fulfil the important role TVAP plays for such families, and whilst we hope our fund-raising events will be resurrected later in the year, we urgently need funds now to help safeguard it's future. We are extremely grateful to Big Picture Charity Films for helping publicise our need and ask anyone that can contribute financially however small to please support us."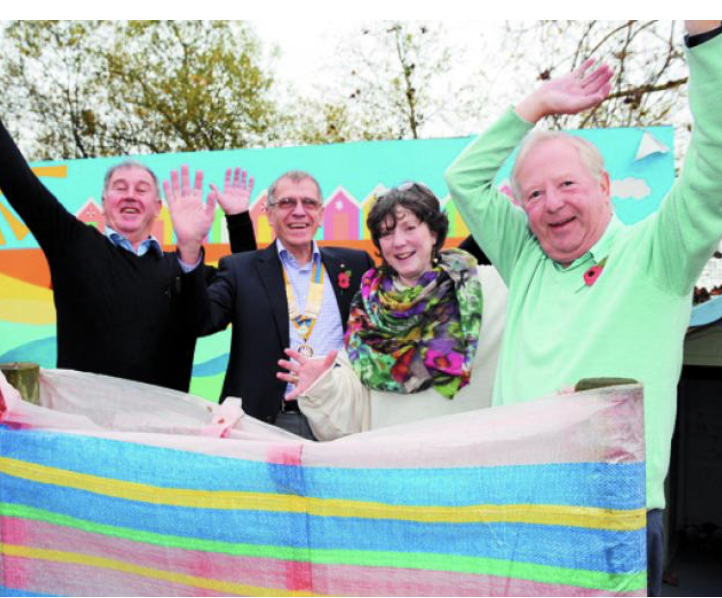 Our President Tim Brooke Taylor

All of us at TVAP, Trustees, staff and volunteers, are devastated that Tim Brooke Taylor has passed away. For over 25 years he has been our President, our team mate and our friend. His commitment and passion to help the thousands of children and adults with needs and their families and carers that benefit from our charity's work has been hugely helpful and truly wonderful.

Tim was such a lovely person - kind and funny, and incredibly supportive of the Playground, giving so generously not just of his time, but also in keeping us in his thoughts when it came to spotting fundraising opportunities. Always ready to don his Presidential hat compering quizzes, acting as auctioneer, even, on one occasion, auctioning himself (and Christine!) to host a dinner. From the time he first took on the presidency, he has been totally committed to the Playground. Whenever we asked, he was there, ready for anything and always fully engaged with whatever we needed him to do.

We will all miss the lovely man and the gentleman that we were proud to call our President. Our thoughts are with his family.

What's On