Guardians and Corporate Partners
Special thanks this week to our guardians:
Guardians
The Facts
A registered charity, the Thames Valley Adventure Playground provides a secure and fun environment for those of all ages and with all types of special need AND their families, allowing them to experience all the fun and freedom of adventure play which most of us would take for granted .
The cost of running the Adventure Playground is now £350,000 a year. Over 30,000 visits are made each year by children and adults with all types of disability and their families and carers . They travelled from all across the Thames Valley as well as from Hertfordshire, Hampshire and all parts of London, and from as far afield as Sussex and Cambridgeshire, as there are few places closer to home offering such special facilities.
As little as 5% of the money the Playground needs each year will come from local authority funding, and this is in the form of grants, not statutory funding. Users make a small contribution where possible and for the remainder we rely heavily on the support of our fundraisers and charitable donations from the local community. Sadly, these alone are not enough!
The Offer
As a business, we know that you understand how crucial 'running costs' are to any organisation, which is why we hope you will support us. We urgently need your support to help to raise the funds vital to maintaining this important facility, which is such a lifeline to so many people with special needs and their families.
We hope your company will consider helping with our running costs by becoming a TVAP Guardian.
Past and Present Guardians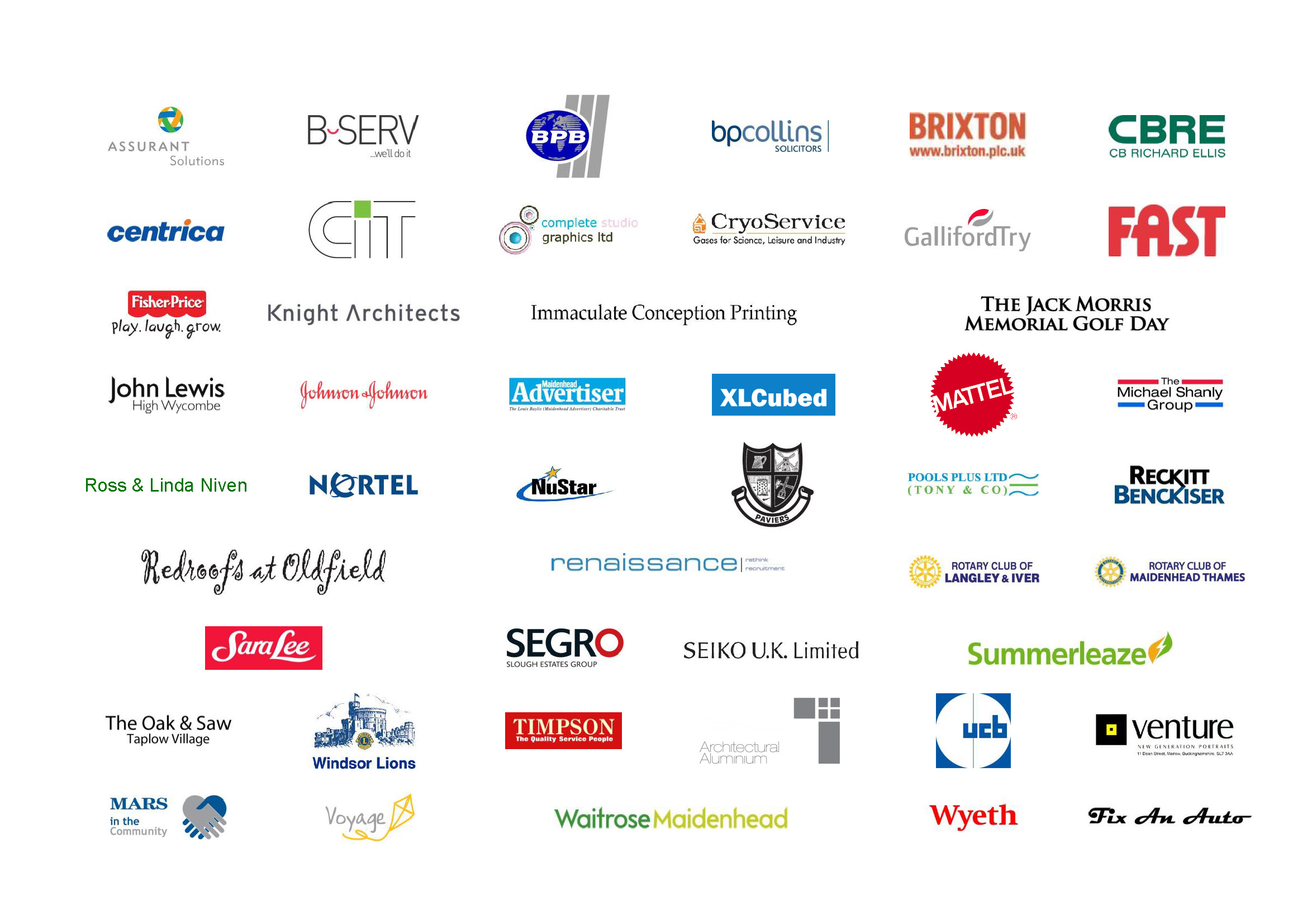 The opportunity to become a Guardian is being offered to businesses and organisations across the Thames Valley and beyond. Since the scheme launched in 2004, we have been fortunate to have attracted some strong corporate names, including SEGRO, MARS, Summerleaze and Mattel UK. We would like you to become part of this very special group who are proud to support the Playground and the communities it serves.
The Next Steps
As a Guardian you will be able to support as you wish. Should you decide to proceed we will be in touch to discuss how you can maximise your advertising and PR opportunities.
We do understand that circumstances can change and should you be able to help us on just one occasion, it would be the most tremendous help. Obviously, our hope is that your Guardianship is successful and that you will wish to continue it in the following year, and we will approach you with plenty of notice so that you will be able to exploit your involvement to best advantage.
Testimonials
Several years ago, I first became aware of TVAP after I received a letter asking for donations/support for their fundraising event. Subsequently I was asked if I would be interested in my companies becoming a guardian at TVAP. Like many business owners who are very busy it was only with gentle persistence and after being nudged quite a few times to come and visit the playground I then agreed a date. I duly turned up and perhaps for the first time realised what corporate social responsibility means and what it can do. To ask myself the questions - how can a child in a wheelchair use a swing, where can parents with severely disabled children feel they have a safe haven for their child, where can the children themselves have a safe place and a sense of community. I then discovered to my amazement that the TVAP is the only such place in the whole of the South of England.

Immediately I agreed that both of my companies would take several weeks guardianship much to the delight of Nicky Hutchinson, who had shown me the inspiring work that is carried out at TVAP.

I did this initially as a personal decision but then shared this within the wider organisation and was surprised with respect to the positive impacts it had on the teams within the company and indeed our customers. I think the realisation that you are helping something really worthwhile in the local community lifted morale and made people think about how they could help in a more general sense. This activity kickstarted a general CSR policy review helping a number of other organisations both local and international with TVAP remaining a focal point.

Both companies continued to be Guardians and I know for a fact that after I sold one of my companies the staff were disappointed that the guardianship did not continue. I have not given up on convincing the new owners to restart it with respect to the new guardianship initiative from TVAP.

With the impact of Covid-19 on TVAP, XLCubed was happy to be able to make additional donations during 2020 beyond Guardianship and alongside our financial contributions the team have helped in building a new website. The team genuinely love to see the name XLCubed up on the board on the A4 as they drive to work and a surprising number of our customers comment on seeing our logo as they head from Heathrow to sit in a traffic jam by TVAP coming into Maidenhead.

I am really pleased to see the new initiative to broaden guardianship at TVAP and should anyone wish to talk to me about the benefits then I am more than happy to take their call.
Mark Scanlon, Founder and CEO of XLCubed Ltd
We have long been aware of the inspirational Thames Valley Adventure Playground and the extraordinary care it provides for children and adults with special needs. This wonderful charity offers a unique range of adventurous, therapeutic and educational play activities in a safe, caring and stimulating environment. Their people-focused ethos aligns so well with that of Knight Architects - to reach out and connect - and we are proud to renew our annual Guardianship.

Martin Knight, Managing Director of Knight Architects
Sponsors - Corporate Partners
Corporate partners can support generally or sponsor particular projects or workstreams to allow the playground to improve its facilities or offer new opportunities for our users.
Feedback we have received from Corporate Partners is that employees and customers very much value being associated with TVAP, and that their clients and customers appreciate their being supportive of such a good cause.
To disucuss current opportunities please email: supportus@tvap.co.uk or call 01628 628599
Corporate Social Responsibility
To keep our visitors learning, stimulated and safe we always have lots of projects in various stages! CSR teams play an enormously imortant part in our ability to keep rejunivating and maintaining our enviroment. We welcome teams of all sizes and enjoy the benefits they bring, part of which is seeing the rewarding feeling the teams get for knowing what an impcat they have had here for the benefit of all the children, adults and their families. There is nothing like a play project for a bit of rewarding team building! We do ask that teams bring a budget, as this helps ofset the organisational staff time and project costs but are always open to a conversation.
Please get in contact with Gary Warrington, Playground Manager on 01628 628599 or email gary.warrington@tvap.co.uk.